Today's guest has one of the best websites for a board game that I've seen.
And to think that he created the website and his tabletop game mostly by himself is simply amazing.
He did an amazing job at setting up his Kickstarter for success by:
Making an awesome website.
Finding a highly skilled artist to work with, and
Setting up social media accounts to advertise his game before the campaign is released.
While you don't have to do all of these things to have a successful Kickstarter for your tabletop game, they sure do help.It is to no surprise that Frank West's Kickstarter for his first game, "The City of Kings" was a smashing success!
(See Frank West's successful Kickstarter campaign that raised £283,371 for the City of Kings here)
Find out More About Frank West and The City of Kings
If you want to keep up to date with Frank's progress on The City of Kings, then you can:
Now let's learn more from Frank about how you can set up your Kickstarter Campaign for great success.
1. When did you decide to create a website for The City of Kings?
When it comes to websites it is much more important to have something than nothing.
I knew it would be a while before I could create the website I wanted so in June of 2015 I put together a single white page with some text on it.
Over time I added more articles, again as blank pages with just text and then in May 2016 I started working on the current website.
2. How long did it take you to make your website?
The initial build of the current website took about 90 hours including design and development, and then another 20 – 30 hours to cut all the images and write the content.
I regularly update the website with new sections, such as the new "How to play" page I am adding this week so I would say around 200 hours have been spent on it overall.
3. What are some suggestions for someone making a website for their first game?
My suggestions would be:
Start with something small – You don't need to make the perfect website today but you should have something.
Regularly update the content – You want to be adding something new at least twice a month.
Work out your audience and write for them – Are you trying to attract gamers, designers or publishers?
You don't need to spend any money – There are plenty of free services!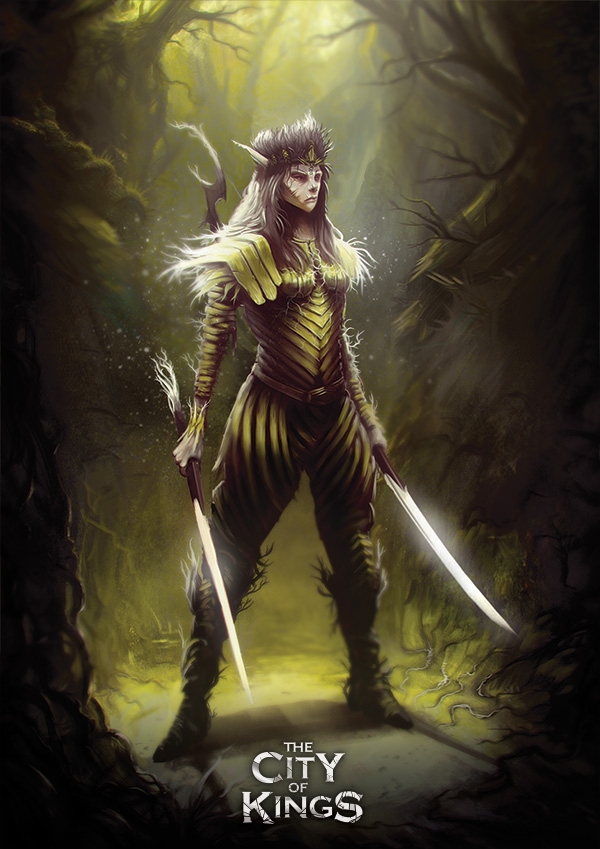 4. How often do you email your subscribers with updates on your board game? And likewise, which of your email updates have been received the most positively?
I believe in only emailing our followers once every 4 – 8 weeks, and making sure each update is filled with lots of new and exciting things.
My last email update contained:
New artwork
2 new videos and
The release date for our Kickstarter.
I typically receive 80%+ open rates on all of my emails which is many times higher than the industry average, and I like to think this is because of the quality and rarity of our emails.
5. Where did you find the artist(s) for your board game?
I spent a long time looking for artists.
Finally, I found one who worked in a coffee shop and was looking for an opportunity to paint full time.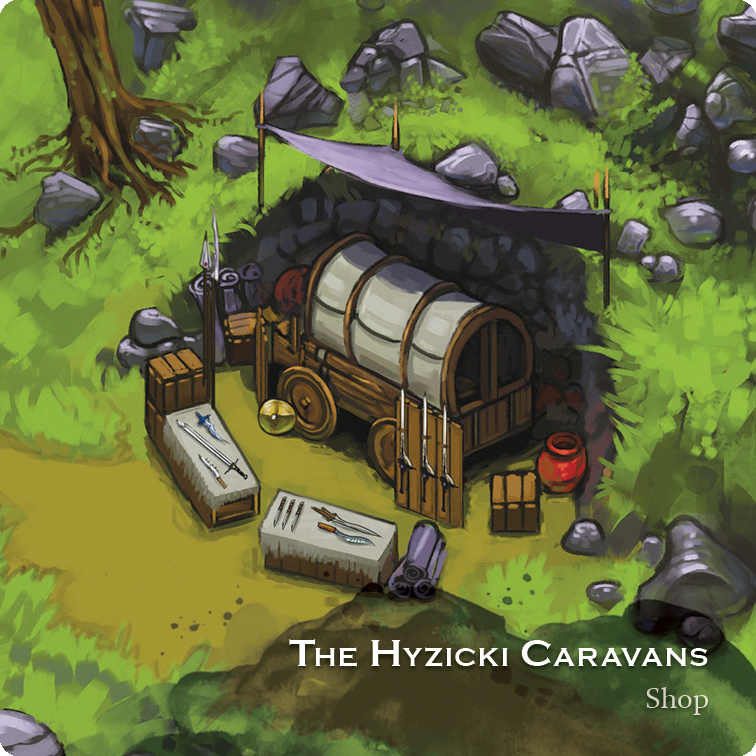 I found out about him through a friend, so the best advice I can give is just tell people you are looking for an artist and don't rush into picking someone.
There are countless people out there looking for an opportunity.
6. How many different images does your game have?
This is a tough question as the game is filled with artwork which we've spent over 18 months creating.
Our art includes:
48 individually painted equipment cards
6 characters (which took about 6 weeks each)
Around 20 unique map tiles
15 enemy factions
Countless tokens and then
A bunch of other individual pieces.
I would guess around 125 – 150 pieces (images) in total.
7. How much did the art end up costing?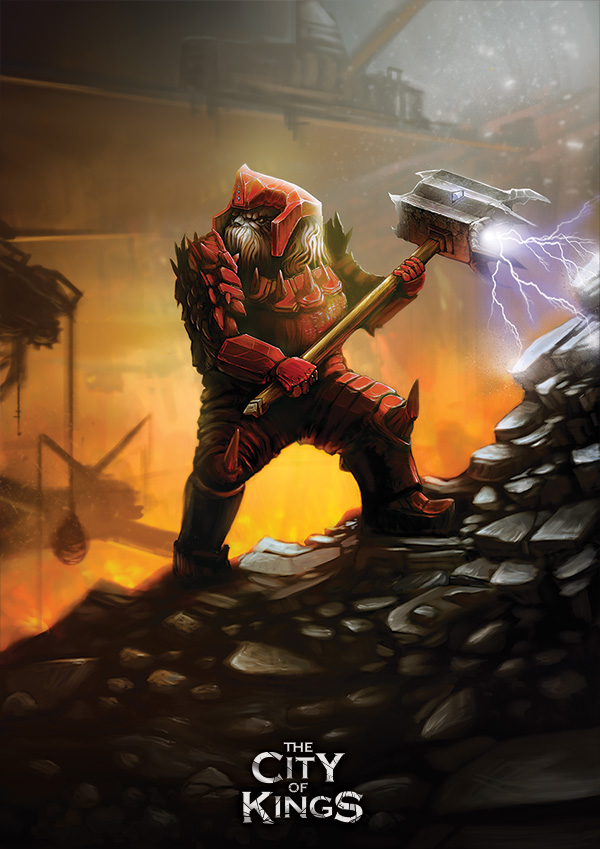 It's impossible to say.
I consider the art and lore as a single task which is the creation of more than one person.
Before each piece is started we spend time researching, sketching, writing stories and descriptions, and finding references.
We're also working on artwork and lore for the world which won't be in the first game but may be in others.
At a guess, I would say I've spent around $40,000 – $60,000 on creating the world so far.
8. What are some tips you have for finding and working with an artist?
My tips would be:
Don't rush it – You need to find someone you can work with and trust for a long time.
Know what you want. But also don't be afraid to ask for their ideas.
Try 1 or 2 pieces first (before committing to doing everything) – but always pay them!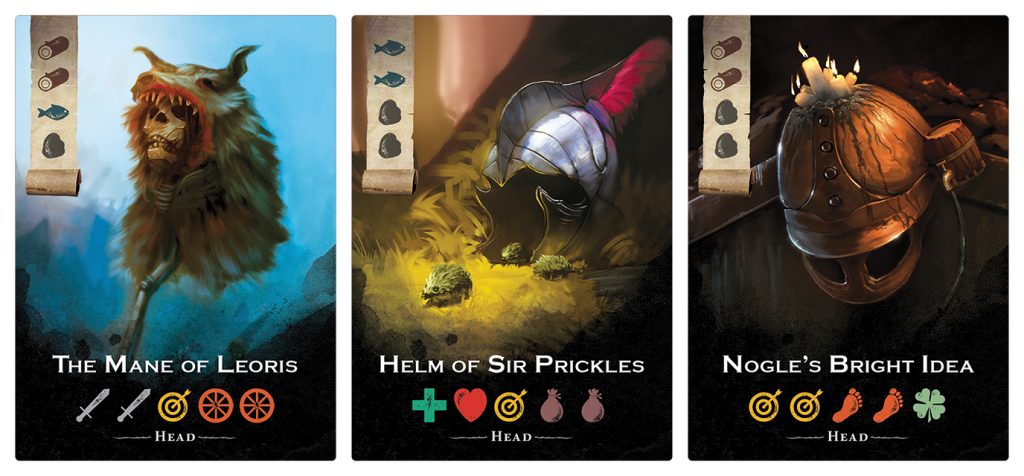 9. Did you feel prepared going into your first Kickstarter for the City of Kings?
I feel very prepared.
You never know what's going to happen but I am happy with where we are right now.
There is a good buzz around the game and several big names including Rahdo and Man vs Meeple are very excited about the game.
10. What do you wish you had done different in preparing your Kickstarter Campaign?
Honestly nothing,
I made sure I didn't announce a Kickstarter launch date until everything was ready so I've been able to take my time and not rush things.
I strongly advise everyone take this approach!
11. Can you suggest some tips for game designers creating their first Kickstarter Campaign?
Take your time.
Never put yourself in a situation where you have to rush your game and make sure you start playtesting it as quickly as possible.
Most importantly, working out what the special part of your game is and how you can excite people about your game in just 1 or 2 sentences.
Then start telling them as earlier as possible!
(Related: How to Pitch your Board Game to Playtesters)
What are your tips on creating a website for a board game?
Thanks to Frank West for all of the insight on how he set his game up to be a great success by creating a website and being patient with his Kickstarter.
If you have any advice on what has worked for you or someone you know when creating a website for a board game, let us know in the comments below.
Thanks for helping out the community!
Want to Read More?
Diane Sauer Interview – Pinball Showdown Creator
Eva Xu Interview – Board Game Manufacturer
Want to Sell Your Board Game on Amazon? Learn how here