I really enjoy playing good deck building board games and wanted to share with you a list of my favorites over the years.
If you want to see our definition of a deck building game then you can check it out on our 20 popular board game types.
My Favorite Deck Building Board Games and Card Games
I would like to start the list off with an awesome card game that brings me great memories…
Difficulty – 2/5
Ages – 13+
Players – 1-4
Length – 30 min.
My Experience: 
Ascension was the first deck building game I ever played. It was also my family's favorite board game of Gen Con one year (2012?)
I enjoyed the game so much it made me want to make my own.
My friend and I loved playing tower defense games on the computer. So my first prototype I made was a tower defense deck building game.
And the theme was based on stories my grandma (Memaw) would tell us growing up. Many good memories have come from Ascension. In fact we have started playing again. My mom, brother and I decided to play it recently and we found ourselves saying "wow, I forgot how fun this was!"
One of the friends I made through the WoW TCG (Joe) said that Ascension is one of his favorite games of all time as well.
And Joe says that his favorite expansion is Ascension X (the tenth game in the series). So I guess my family will have to get that game too and try it out soon!
(Related – Want to know how to make a board game prototype? Check out my in depth post about how you can make one today)
Difficulty – 2.5/5
Ages – 13+
Players – 2-4
Length – 30 min.
My Experience: 
If 2012 was our year for Ascension, then 2013-14 were our years for Dominion.
I remember spending about half of our trip in the Rio Grande room at Gen Con (the publishers of Dominion) learning and exploring Dominion.
And as if 10 hours of playing it at the con wasn't enough, Drew (my brother) and I found a way to play it in on the way back home. We had a 15 hour car ride back home so we figured out how to balance the cards on pillows and game boxes.
There was several massive spills where the cards went everywhere. But none of the cards got messed up or lost and it was much worth the balancing act.
Our favorite expansion is Prosperity but as I write this, it costs over $100 so I'm guessing it is out of print for now.
If you want a cheaper expansion then you can get Intrigue. I hear it is really fun and I think we played it. I just don't remember exactly what cards are in it.
(Related Reading – How are your deduction skills? Try out these great games to test your wits!)

Difficulty – 2/5
Ages – 12+
Players – 2
Length – 20 min.
My Experience: 
My friend Joe (different Joe from the above) showed me this game one night and I was instantly in love. I immediately wanted to buy Star Realms and play 1000 times!
That night I wasn't sure who I would find to play it that much (1000 times!)  as I had just moved so I held off the urge for then. Though once I found someone that was game, I grabbed a copy and played until they got tired of it. And then I found someone else to play and played with them until THEY got tired of it.
I can't count how many times I've played but it's a lot. I've also found Star Realms to be super easy to teach new players.
My favorite faction in the game seems to change (because they are all fun and unique). When I started I liked green a lot. But as I played more, I then fell in love with blue. But I seemed to lose a lot with blue so then I started liking yellow.
That is a very long winded way of saying the game is very fun and I found a lot of different ways to explore the game. Experimenting new strategies in games like Star Realms is one of my top 2 reasons as to why I play games.
Though my reasons for playing games are usually different than why other people play board games.
I haven't played any of the Star Realms expansions but I'm sure they are fun. This company has made some really good card games including Hero Realms and Epic.
Difficulty – 2/5
Ages – 15+
Players – 2-5
Length – 45 min.
My Experience:
My favorite DC character is Batman. I like pretending I am Batman whenever possible. So when I found out there was a game that encouraged that, I jumped right in!
A couple of years ago my friend James was in charge of scheduling the DC Deck Building league in Austin, Texas.
We worked together at the time and would meet up at Dragon's Lair (game shop in Austin) to enjoy the league twice a month. And then at work we would talk about what we thought were the best heroes to pick and what cards seemed to work well together.
It was a lot of fun! Almost as fun as helping your friend get his game ready to demo at a convention.
James and I met playing WoW TCG as well. But that game ended and basically became a digital card game (Hearthstone).
So we were used to talking strategy about card games and the DC Deck Building league filled some of the void we had from the end of our beloved WoW TCG.

(Also read – 10 of the best board games for "thinkers" like me!)
Difficulty – 2/5
Ages – 15+
Players – 2-5
Length – 30 min.
My Experience: 
My friend Julia taught me this one. She is yet another friend I met through WoW TCG.
I'm not sure where I would be without all the people I met through that game but I am happy to still have them today. And I'm even happier that they keep showing me fun games like the LOTR deck building board game.
My brain isn't the most up to date on the LOTR lore. But I do remember the game making me feel like I was on a quest for something great. Precious even.
The game mechanics feel a lot like the DC Deck Building Game mentioned above. But I wouldn't say they are "the same game with a different theme slapped on." (I also here there is a Streetfighter Deck Building Game now too. It has great ratings but I haven't played it yet)
There seem to be plenty of differences to make a person want to play both. But at the same time they are similar enough for me to not want to own both. I'm happy I have played both but if I had to pick one to buy then I would pick the DC game primarily because I like the theme better.
(Ever thought about making a board game? Get the answers to many questions new board game designers have here.)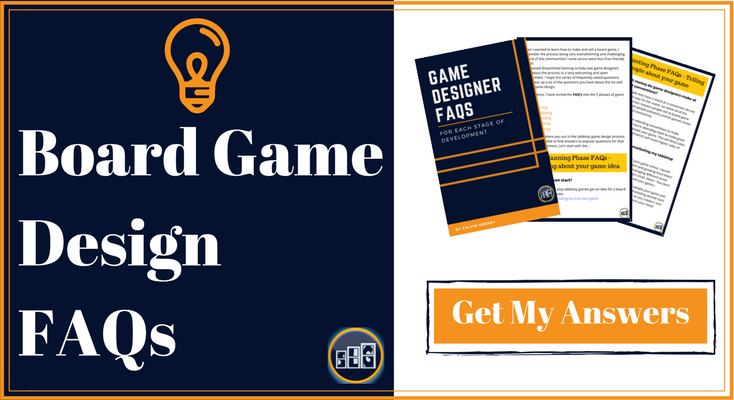 Difficulty – 3/5
Ages – 14+
Players – 1-5
Length – 45 min.
My Experience: 
Legendary is a really fun game that has a bit of Co-op mixed in.
I liked that each player was trying to win on their own but at the same time everyone could lose to the main boss (villain). It was interesting to see which players put the team first. As opposed to the players being selfish and only caring if they won individually.
I would like to play this game more with other groups of people too. It had some very fun interactions and I enjoyed the theme of the game.
Difficulty – 2/5
Ages – 11+
Players – 2-4
Length – 30-60 min.
My Experience: 
Hogwarts Battle is my top pick for "I want to play this deck building board game but haven't yet." My brother and I tried signing up at Gen Con but was told the spots had all been taken for the day. It was a very popular game and I still would like to try it.
Along with wanting to be like Batman I also frequently tell myself "You're a WIZARD, Calvin!"
I hope that when I do play this game it does in fact make me feel like a Wizard. That would be just plain awesome.
Difficulty – 2.5/5
Ages – 12+
Players – 2-4
Length – 30-60 min.
My Experience:
Clank! was recommended to me by several people including one in the comments section of this article. (Thanks Jason!)
I bought this awesome strategic deck building game and immediately wanted to challenge my brother. So I did. Drew and I have played several rounds now. Both with 2 and 3 players. Clank! is quickly becoming one of our favorite games to play right now.
What makes it a a "deck-building adventure game" is that there is a board that each player navigates their meeple through. The theme of the game is that each player is an adventurer daring their way down into the depths of the dragon dungeon.
Your objective is to take as many valuable treasures from the dragon's lair and escape before you are burned to a crisp. We have had a great time playing and my mom enjoys the game play as well. The game pieces are really well made as well.
I highly recommend this deck builder to anyone wanting a new twist on the genre.
What's Your Favorite Deck Building Board Game?
Well now that you know my top picks I'm curious to know what your favorite deck builder is.
Let me know in the comments below.
Want to see more lists? Check out…
My Favorite Bluffing Games
7 of the Best Co Op Games
10 Games for 10 Year Olds