I love playing simple to learn board games. They make it easier to teach new players along with family and friends. If you want some fun card and board games then you came to the right place!
These gateway games are great for showing to family, friends and coworkers that don't play many games. They are simple to learn, teach and play.
Thanks to everyone in the community for helping suggest some of the following games for others to teach new players. I hope you have fun with some of the following and feel free to share your favorites in the comments section so others can enjoy them too!
Table of Contents for this List of Easy to Learn Gateway Card and Board Games
Click on one of the following links to jump straight to that section of this list or scroll through as normal.
Now onto the list we go…
13 Easy Board Games for People that are New to the Tabletop Games Hobby
Here are some of my favorite board games to show people that are new to playing hobby board games. These are some of the quickest games to learn in the tabletop industry. With the added bonus of being incredibly fun to play!
1.

Alhambra –

 A Simple City Building Game that Teaches Money Management
Difficulty – 4/10
Ages – 8+
Players – 2-6
Length – 45 – 60 min.
Alhambra
 was recommended to me by many people when I asked them for great gateway board games. This city building game seems simple to learn yet has a bit of strategy and planning ahead.
I used to play a lot of the Tycoon video games growing up like Roller Coaster Tycoon and Zoo Tycoon. After seeing how this game plays it intrigues me from that point of view. I love planning out my own strategies and then seeing if they work out in reality 1/2 as good as they did in my head. And sometimes they do which is nice!
Alhambra is a frequently recommended intro to resource management game that would be good to show your friends that are interested in trying out some easier to learn tabletop games.
2. Splendor – Easy to Learn Resource Management Game with Awesome Game Pieces!
Difficulty – 3/10
Ages – 10+
Players – 2-4
Length – 30 min.
Splendor has been one of my go to games for teaching my friends and family that don't play a lot of games. I really enjoy the gameplay and game design balance as well, making it a great board game for people that play a lot like myself.
This game is one of the most simple games to learn. And it still has a lot of strategy in it. Another great aspect of Splendor is that most people I play it with enjoy the gameplay whether they win or lose. I admire this as a game designer myself because I know how hard that can be to create a game that is fun for all players.
Bonus: The high quality poker chips that are included in the game are a great addition. It's so much more satisfying to me moving around poker chips to complete cards. Opposed to traditional pieces like small meeples and pawns.
3.

Takaido –

 The Perfect Gateway Board Game to Teach Travel Lovers

Difficulty – 3/10
Ages – 8+
Players – 2-5
Length – 45 min.
Tokaido is my pick for showing friends and family members that love to travel. This is a very easy board game for players to learn and to enjoy. I want to play this game with my grandma one day. It is a great one for her because it's very easy to teach as you play.
The idea of the game is that each player is going on a vacation through Japan. Players collect souvenirs and gain points for them along with experiences they have along their journey. This is another easy to learn and easy to teach board game that will leave most (all?) players happy with their journey.
I loved teaching my friend's family this gateway board game. They all were very into traveling and had been to Europe, China, South Korea and Japan. It was fun for me enjoying the strategy of the game while also being fun for them as they were immersed in the theme.
4. Tsuro – A Frequently Recommended Abstract Board Game that is Simple to Play
Difficulty – 2/10
Ages – 8+
Players – 2-8
Length – 15 – 20 min.
Tsuro
 is a very easy to learn abstract game. Players take turn placing tiles onto the board and moving their character across the appropriate path.
I have only played this with 2 players and was not a big fan myself but I wanted to add it here since so many people from my audience recommended it as a gateway board game. My thoughts is that this game is much better with 3-5 players because you could do a lot more interesting plays. So if you plan on teaching this one to new players, try it out with more than 2 people.
5. Escape: The Curse of the Temple –  The Perfect Real-Time Cooperative Dice Game to Teach Your Children
Difficulty – 3/10
Ages – 13+
Players – 3-5
Length – 60 min.
This fast paced dice rolling game has players working together to escape the cursed temple. Several of my family members enjoy Bunko nights with their family and friends. Escape is a great game to introduce Bunko players to the tabletop hobby.
One of the cool parts of this cooperative game is that players can explore the temple on their own, revealing new rooms. Or they can work together in the same rooms by using their combined dice rolls to progress towards victory (escaping the temple).
6. Lords of Waterdeep – Best Gateway Board Game for Dungeons and Dragons Fans
Difficulty – 5/10
Ages – 12+
Players – 2-5
Length – 60-120 min.
Lords of Waterdeep is an amazing gateway board game to show your Dungeons and Dragons friends. This resource management and worker placement game is amazing at introducing RPG (Role Playing Games) players to hobby board games.
I've played Lords of Waterdeep more than almost all of the games on this list and I continue to enjoy it with each new play. There are some really fun interactions in the game. As a game designer, I appreciate how well they added in their slowdown mechanic for when players get too far ahead. The slowdown mechanic seems very natural to the game because it's just another quest that players already complete, except you just don't get as big of an award for completing them. These "mandatory quests" are still annoying to have to complete but they do end up making the games much closer at the end for those games when a player gets too far ahead.
I don't always like slowdown mechanics or "take that" effects in games, but Lords of Waterdeep does it in a less intrusive and frustrating way. This makes the overall game much more enjoyable in my eyes.
7.

Blokus –

 A Fun Gateway Abstract Board Game that is Easy to Teach and Great for Children
Difficulty – 3/10
Ages – 5+
Players – 2-4
Length – 20 min.
I remember playing Blokus with my friend with intellectual disabilities. We couldn't play many games together because reading was an issue. But one day we were hanging out at the house and out appeared a Blokus box! My mind started turning as I realized this might be the perfect game for us to play.
We opened the box and within minutes were playing. My friend needed very few reminders of how to play after the initial 3-5 minute explaining.
I would suggest Blokus to anyone that is looking for a fun game to play with someone who can't read well. This is also an entertaining game to get your Tetris loving friends and family to play. Especially those that don't play many board games or even frown upon them.
(You might also like: 3 reasons that you should make a board game for fun)
8. Settlers of Catan – My Gateway Board Game into the Modern Age of Tabletop Gaming
Difficulty – 4/10
Ages – 10+
Players – 3-4
Length – 60 – 120 min.
Oh man! Memories of college come straight back to me as I see this box and think about all of the trades made in our house right next to campus. "I'll give you 2 sheep for 1 brick?" Followed by "No! I don't need ship, I need wheat… I'll give you 1 wood for 1 wheat?" And on and on 🙂
I had played a lot of board games growing up, but this was definitely my gateway game into the modern era of the tabletop industry. Settlers of Catan is a great resource management game where players get points for building the biggest and greatest city/empire/country. First to 10 victory points win.
This game was so enjoyable to me that I started playing online (I couldn't find the site anymore). When I started playing online, I realized just how fast the games could go. My college roommates and I would finish a game in 2-3 hours while I could finish a game in 15-30 minutes online. It was still more enjoyable playing it live with my housemates but I had a blast playing with strangers in the off time too. Settlers really opened up my curiosity to the new era of board games. Which then led me to buying and playing many, many more games. And then going to conventions and playing and buying even more! It's been a very enjoyable decade for me and my family.
9.

Qwirkle –

 It's Like Scrabble but with Symbols and Colors (My Favorite Gateway Abstract Game)
Difficulty – 3/10
Ages – 6+
Players – 2-4
Length – 45 min.
Qwirkle is by far my favorite abstract gateway game to introduce new players to. I'm not exactly sure what it is about the game but my brain loves it. What's funny is that I never really liked Scrabble growing up. Looking back on it, I loved parts of Scrabble but never liked the game as a whole because my vocabulary was so small. My 3rd grade reading level as a high schooler made it difficult for me to compete in a game of Scrabble with my family. And I hate losing.
So when I found out about Qwirkle, I fell in love. It was all of the fun parts of Scrabble (thinking about the different spots to place my tile and holding onto a key tile to get the most points) minus the punishment for my lack of vocabulary. If you know someone that is very analytical like myself, then Qwirkle is a great abstract strategy game to try teaching them.
(Also read: List of fun games for thinkers like me!)
10.

Qwixx –

 One of the Easiest and Most Enjoyable Dice Rolling Games with a Surprising Amount of Strategy
Difficulty – 2/10
Ages – 8+
Players – 2-5
Length – 15 min.
I was taught this amazing dice rolling game at a local convention hosted by Mensa. Now I'm not very close to being in the top 2% of problem solvers as were most of the people at the convention, but I was thankful they let non members like me in to attend the con. The nice lady that taught me Qwixx at the convention told me that it had won the Mensa Select Award the year before. This is a prestigious award that Mensa Members get together for once a year and decide on a game to nominate with their brand for being the best/most fun played that year.
It was very simple to learn and had quite a bit of strategy involved in the game. Risky plays could often times be rewarded with large amounts of points while sometimes making you look silly for even trying.
I've taught this game to a lot of my family and friends since learning how to play and most everyone I show it to enjoys it as well. We have even played it many times with 2 players and it seemed to transition well to a low player count. My family in particular was getting tired of Yahtzee and Qwixx ended up being a great game to replace the dice rolling itch our family tends to get.
Along with being a Mensa Select Award Winner, Qwixx has received other great awards such as being a 2013 Spiel des Jahres nominee (Game of the year in Germany).
(Popular Read: How to be more welcoming to others at gaming conventions)
11. Onitama – An Easy to Learn Yet Hard to Master Board Game Similar to Chess
Difficulty – 3/10
Ages – 8+
Players – 2
Length – 10-30 min.
Onitama is a much simpler version of Chess. It does a great job at teaching the same skills that Chess teaches but in a way that is very easy to learn. I really love the replay value that Onitama has as well. Each game you take 5 cards from the deck. Then players take turns moving 1 of their 5 pieces at a time (4 students and 1 master piece).
There are 2 paths to victory which I think is also cool! A player can win by destroying the enemy's master piece. Or by successfully moving your master piece to the opponents side of the board where their master piece started the game.
The cards all represent different ways that your pieces can move. When you use a card to move one of your pieces, it eventually gets taken and used by your opponent. This rewards players both for great strategy and tactics.
I have taught Onitama to several people and believe that it's great for teaching children as an introductory to Chess.
12. Gravwell – A Simple Gateway Board Game that Teaches the Fundamentals of Gravity in an Exciting Way
Difficulty – 3/10
Ages – 12+
Players – 1-4
Length – 30 min.
This is another game I played at the convention hosted by Mensa members (see the game Qwixx above). Gravwell actually won the following year (2014) for the Mensa Select Award.
I love playing this game because it taught me how gravity effects objects in a very simple and easy to understand way. It was like a light bulb went off in my head. "Ohhhhh, you can use gravity to push AND pull your ship (depending on how close other objects areto you)."
My younger self would have enjoyed playing this in science class along with a couple of lessons on elements of the periodic table and intro to physics lessons. Both of which make a strong appearance in the game.
13.

Welcome to the Dungeon –

My Newest Favorite Bluffing Game to Teach New Players
Welcome to the Dungeon
 is one of the best press your luck games that I have ever played! It has a lot of interesting scenarios come up when playing. Your goal is to take the adventure all of the way through the dungeon while surviving the scary monsters.
Players take turns adding monsters to the dungeon deck or removing items from the adventurers deck making them weaker. You have the option to pass but once you do you are out of the round. Once there is only one player left, she must brave the dungeon with the hero and its remaining items. If she wins then she gets a point. But if she loses then she gets a strike. The first player to 2 strikes wins! Players are elimated at 2 strikes though so you must be careful pushing your luck.
11 Simple Board Games that Kids and Adults can Enjoy Together
These are the easiest board games that I would suggest to my friends that have children. If there is a kid in your life that you want to share a fun experience with, then try teaching them one of these simple board games.
14.

Santorini –

 A 3D "Tic-Tac-Toe" Style Game that's Easy to Teach and Fun to Play Again and Again
Difficulty – 2/10
Ages – 8+
Players – 2-4
Length – 20 min.
Santorini is a thrilling game that is simple to learn but hard to master. Players take turns building part of the city of Santorini and moving their workers. The first player to reach the third level of any building wins! There is very little variance (luck) in the base game with loads of strategy.
I can teach the base game in about a minute. On the second playthrough and onwards, you can add in the god cards that come with the game. These cards give players alternate win conditions or different ways to move your worker or build pieces of the city.
I'm a big fan of the cool looking game pieces that come with the game. The blue roof tops along with the way the buildings fit together so easily are another reason this game is awesome.
15. 

Ticket to Ride –

 A Great Gateway Board Game with a Universal Theme
Difficulty – 4/10
Ages – 8+
Players – 2-5
Length – 30-60 min.
I remember learning how to play this simple game using the oversized board and game pieces at GenCon. I don't know if you can actually buy the oversized version of Ticket to Ride but it was really cool! My family and I demoed it together at Gencon and we had a blast.
Each turn is very simple. You either draw some cards and add them to your hand. Or you add trains to your train route. Players must collect cards and then use them to build their trains, connecting them from city to city. One of my favorite parts about this game is that it teaches players geography. I know I learned a lot about the layout of different countries playing the expansions as well.
Ticket to Ride is a great game to teach your children or to show a friend that doesn't play many board games because of it's simplicity and easily understood theme.
(Related Content: Here a writer's perspective on what makes a great theme for your board game)
16.

Labyrinth –

 A Simple Abstract Board Game to Show Your Friends and Family
Difficulty – 2/10
Ages – 8+
Players – 2-4
Length – 20 min.
Labyrinth is another easy to learn gateway game that you can teach in under a minute. I've taught and played this abstract game with several friends that don't play many board games and we had a good time. It does a great job at rewarding players for planning ahead while not making the choices too difficult or too many. This is very challenging to do I have found as I create my own games.
The theme is simple and fun. Labyrinth is a great game for both kids and adults to play together as well making this a terrific gateway game for the family.
17.

Takenoko –

 This Terrific Tile Placement Game is Perfect for Panda Lovers 🙂
Difficulty – 4/10
Ages – 8+
Players – 2-4
Length – 45 min.
Oh Takenoko! One of my go to gateway games. I really enjoy showing this game to my friends and their families. Especially when we are at a nice board game cafe. It's a perfect amount of fun theme mixed with entertaining decisions to make. Players build the board as the game as played by placing bamboo tiles onto the board. This fun mechanic makes for a unique experience each playthrough which is great for groups that love to play games a second and third time.
I remember playing Takenoko with one of my friends and her family. They love to travel and they appreciated the theme as well as the gameplay. Her family didn't play many games but still had a lot of fun learning this one. The next time I saw them I got to introduce even more new games to them. Success!
(Related Reading: Have you ever thought about making your own board game? Start here!)
18.

King of Tokyo –

 An Amazing Gateway Board Game that Grandparents can Enjoy with their Grandchildren
Difficulty – 3/10
Ages – 8+
Players – 2-6
Length – 30 min.
I've taught King of Tokyo to grandparents that enjoyed playing it with their grandchildren. It's a great game for teaching kids because it teaches good skills such as risk management. Players take turns gaining energy and attacking monsters (other players) that are either in Tokyo or out of Tokyo, depending on where their character is.
You get rewarded for staying in Tokyo but you will end up taking more damage from other players attacks. Players will improve on their risk management skills by taking calculated risks for staying in Tokyo or leaving in this press your luck style of game.
I believe this is a relatively simple yet very fun game to show children that either take too many risks or not enough. King of Tokyo will help teach a healthier mix of risk taking.
Another big bonus is that it has amazing artwork. I'm a big believer on artwork being a great selling point to games while game mechanics are the core reason people buy expansions.
19.

Survive! Escape from Atlantas –

 A Family Game for Competitive People with a Thrilling Theme
Difficulty – 3/10
Ages – 8+
Players – 2-4
Length – 45-60 min.
While I never played Suvive! Escape from Atlantas growing up, I'm pretty certain I would have loved playing it with my brothers and friends. We are very competitive and loved seeing who was the most craftiest at each different game. This is the perfect game for that. Players use their wits to escape a flooding island and make it to shore past the hungry sharks.
This is an older game and I was actually taught to play it by my friends' mom who didn't play many board games. Survive was one of the few she had played apart from the ones I had started teaching her. This is a perfect gateway board game for competitive people like myself!
(Also Read: See how to sell physical products (like your own board game) on Amazon)
20.

Castle Panic –

 A Simple Base Defense Game that Teaches Teamwork (Great Gateway Game for the Family)
Difficulty – 3/10
Ages – 10+
Players – 1-6
Length – 60 min.
Castle Panic is one of the best gateway cooperative games I've played and taught.
It's great for many occasions including:
Entertaining kids at a sleepover
Building up teamwork with coworkers
First dates (Ok. So maybe not every couple would be interested in this but I tried it on a first date at a board game store and it was a great experience)
Bonding with your family
I've always been a big fan of using games to help people work better together. I tend to prefer working on my own projects without a team so it's even more important for someone like me to find ways to work with others. Games like Castle Panic are great for this no matter how old I get. Hah!
21.

Forbidden Island –

 Another Fun Cooperative Game that is Awesome at Introducing Friends and Family to the Hobby
Difficulty – 3/10
Ages – 10+
Players – 2-4
Length –  30 min.
Work with your fellow players to escape this Forbidden Island that is quickly flooding. This has a similar theme to the Escape game above except this time you're working together to grab the treasures and get out alive.
Games like Forbidden Island were necessary to offset some of the competitiveness that my brothers and I shared growing up. We didn't tend to play many cooperative games like this growing up (we preferred tricking each other instead) but as we get older, the more co op games we tend to enjoy together. This is one of the last ones we all 3 played together and it was a great experience. My brothers friend even played with us and she plays very few if any board games.
Forbidden Island is a great cooperative gateway game to show your friends, family and coworkers that don't play many games.
(SLG Interview – See what the CEO of CMON says is the main reason for their massive success on Kickstarter)
22. Pandemic – Cure the World from Disease in this Exciting Board Game that's Great for Teambuilding
Difficulty – 2-4/5
Ages – 10+
Players – 2-4
Length – 60 min.
Pandemic is my most played cooperative gateway board game. I was introduced to it by a coworker of mine. He taught me and several of our other coworkers. I think only 2 out of the 5 people at the table were common board gamers. Our experience as a whole went REALLY well though. Everyone seemed to have fun and I think we even played a second time a week or two later.
This is the game that I recommend teaching your coworkers on a long lunch break one day. It's how I learned and it made the 5 of us feel more closer during work from there on as well.
23. Nefarious – My #1 Pick for the Whole Family Wanting to Feel Like Kids Again!
Nefarious is the perfect game for kids and adults looking to bring out their inner mad scientist! The goal of this fun game is become the best mad scientist that you can. The first player to reach 20 victory points based on their crazy inventions wins the game!
I love how simple this game is and how quick it is to learn. I'm 31 now and Nefarious still sends me back to my younger excited and exploratory self instantly when I start playing. It is amazing!
24. Kingdomino – The Simple Abstract Game that Won Germany's Prestigious Game of the Year Award in 2017
Kingdomino is one of the easiest games that I've learned. I don't know about you, but I am never a fan of games that take a real long time to learn. Especially when I'm having to read through the rulebook. Lucky for me, Kingdomino was simple and quick to learn even for a slow reader like myself!
The game has a bit of strategy in it with most of the strategy being how you place your tiles. The goal of the game is to have the best kingdom by building the most productive land. You do this by picking and placing tiles around your castle creating flourishing fields of wheat, sheep, ships, gold and more!
(Related – Have questions about making your own board game? Get the answers to many questions new board game designers have here.)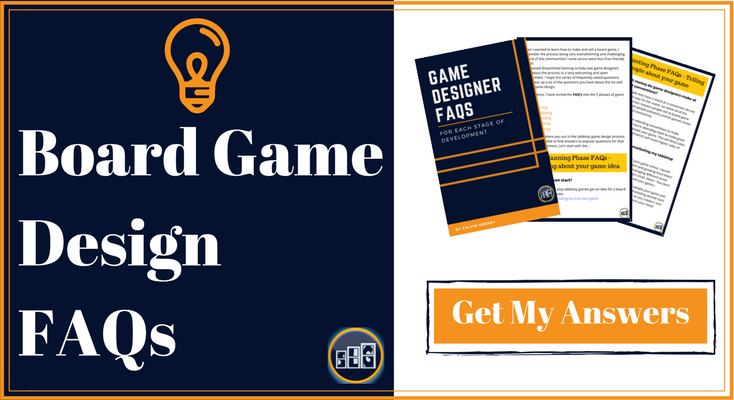 12 Gateway Card Games that Are Easy to Learn and Simple to Play for the Entire Family
The rest of this gateway games list is for those of you that prefer shuffling and handling cards. Here are some of my favorite card games to teach new players along with a few recommended by the Streamlined Gaming community!
25. Sushi Go! – An Easy Card Drafting Game for Food Lovers
Difficulty – 2/10
Ages – 8+
Players – 2-5
Length – 15 min.
Sushi Go! is a quick drafting card game. I've found this easy game to be great for playing in between other games. Or while we wait for someone to get back from a "quick trip to the store". You know, the times where Justin and Shirley head out to pick up some fast food but you don't know how long they'll take.
We don't know how long they will take but we know we don't have time to play our favorite strategy board game. So we need a good filler game while we wait on them to return.
Sushi Go! is great for times like this or for those times when you are wanting to introduce someone to the drafting game genre. Because it's such an easy card game, it also makes it great to teach a family member or friend that doesn't play a lot of card games.
And Here is the Deluxe Version of Sushi Go! that Comes with More Cards for Extra Replayability
I played the deluxe version of Sushi Go! at Austin Board Game Bash this year. A convention for board game players. Sushi Go Party! is the deluxe version and it comes with many more cards than the base version. I believe that it came with everything from the original game, they just added more cards.
The new cards in the Sushi Go Party! edition are much worth the extra 10 or so bucks that you would spend on the original game. So if you like drafting games and want to explore more strategies, then Sushi Go Party! is the version I would recommend for you!
(Want to See More Drafting Games Like Sushi Go!? Enjoy some of these other great games like it)
26. Love Letter – A Light Card Game of Deduction that Makes for a Great Gateway Game
Difficulty – 2/10
Ages – 10+
Players – 2-4
Length – 20 min.
Love Letter is another awesome "filler game". Great for when you have some time in between long games. It's also a really good game for teaching children basic deduction skills. This fun card game is easy to learn and play while also rewarding good decision making.
If you like having nice pieces along with a cool magnetic box, then check out the premium Love Letter edition.
27.

Smash Up –

 An Amazing Card Game with Simple Rules Where Dinosaurs Meet Aliens and More!
Difficulty – 4/10
Ages – 12+
Players – 2-4
Length – 45 min.
I extremely enjoyed this card game as an adult and I know I would have loved it as a kid!
At the start of the game you select 2 VERY different decks and shuffle them together. The awesome themes of the decks range from robots to dinosaurs. You could also be playing a deck full of ninja pirates as well. The options are endless with all of the expansions that have been released.
Here are some of the fun expansions they have for Smash Up as well:
Munchkin Expansion
Pretty Pretty Expansion
Cease and Decist Expansion
The Obligatory Cthulu Expansion
Level 9000 Expansion
What Were We Thinking Expansion
Monster Smash Expansion
Science Fiction Double Feature Expansion – 4 new science fiction factions (Cyborg Apes, Time Travelers, Super Spies and Shapeshifters)
And for those of us that like a big box to store all of our expansions in…  The Big Geeky Box! (comes with 2 new factions but is mostly just a big box for storage)
Smash Up is an amazing card game to teach friends that are new to this awesome hobby!
28.

Bohnanza –

 An Interesting Set Collection Card Game for Kids and Adults to Enjoy
Difficulty – 3/10
Ages – 13+
Players – 2-47
Length – 45 min.
I first played Bohnanza at a board game Meetup in San Marcos, Tx. The art is ok but nothing like what I was used to seeing in most modern day game. So I was a bit unsure how I would like the game play.
It doesn't really make sense to think that the game play would be either good or bad based on the art, I know. But that is where my head went initially.
Once we started learning the game I realized it was a very simple concept. Trade and collect sets of different coffee beans and get points. It seemed almost TOO simple to be fun. However, I really enjoyed this easy to learn card game. There wasn't a lot of rules so it made it easy to focus on bartering with your opponents to collect cards for your own strategy.
This is a great game for families to play at game night. It's also great because the game plays in a set number of rounds. So you can choose how many rounds you want to play if you prefer shorter games like myself.
29. Machi Koro – My Favorite City Building Card Game to Teach Family Friends
Difficulty – 3/10
Ages – 10+
Players – 2-4
Length – 30 min.
I've shown Machi Koro to several different groups of people. My favorite type of group to show it to is family friends that don't play a lot of board games.
This dice rolling card game is a great gateway game because:
The theme is easily understood by all. Build the greatest city you can with the resources you receive throughout the game.
It has simple rules that are easy to follow
Players don't need to understand a lot about the board game industry lingo.
And the artwork is nice and neat. Making this a great game for almost any age!
I love teaching this dice rolling card game to my friends and family that don't play a lot of board games. It's also a huge bonus that I love to play it as well!
(Also Watch – What it's like being a traveling game designer moving from country to country)
Difficulty – 4/10
Ages – 15+
Players – 2-5
Length – 45 min.
If you are ever playing games with someone that hasn't played a deck builder before. Then show them this awesome game!
The DC Deck Building Game does a great job at teaching the mechanics of a deck builder. While at the same time creating a wonderful experience for people that enjoy all of the comic book characters.
I've written about my experience playing this easy to learn deck builder before. You can see how much fun I had pretending to be Batman in my other post.
31.

Mascarade –

 The Perfect Party Game of Deduction for Families and Large Groups
Difficulty – 3/10
Ages – 10+
Players – 2-13
Length – 30 min.
I learned Mascarade at the largest board game convention in North America several years ago (Gen con). It is a great game for large groups of people at a party. As well as small gaming groups like mine.
I've played this easy to teach bluffing game with groups as small as 2 and as large as 8. All of the games played out in a very interesting way and were fun to experience. It really felt like I was at the ball with a mask on trying to figure out who everyone was!
This is a great game to introduce your group of friends to that know little about the bluffing genre.
(Like 2 player card games? Here's our list of some entertaining ones to play with your bestie)
32.

The Game –

 An Amazing Cooperative Card Game that Tests Your Friendships
Difficulty – 2/10
Ages – 8+
Players – 1-5
Length – 20 min.
I really enjoy playing The Game with my favorite gaming buddies. However, it can be quite boring and frustrating when played with the wrong people (see game number 5 in this list). That's true of almost any card games though. They are as fun as the people you play with. Especially cooperative games like this.
This card game is extremely easy to learn and only has one rule if I remember correctly. I love when games are simple to learn but challenging to win and that's what The Game does best!
(Know an aspiring game designer? See these tips on playtesting your own game at conventions and more)
33.

Bang! –

 An Easy to Learn Card Game with an Enticing Theme for Western Lovers
Difficulty – 4/10
Ages – 8+
Players – 4-7
Length – 20-40 min.
Bang! is a semi cooperative bluffing card game where some players have hidden identities while other players have revealed ones.
Players use their wits to achieve their hidden (or revealed) goals. They do this by drawing cards and setting up their character to be as strong as possible. You can play as the Sheriff of the town along with characters that are on the Sheriffs team. Or be the "bad guys" with the goal to cause chaos in the town.
This card game takes a moderate amount of time to play but is extremely fun and seems to have constant action.
34.

5-Minute Dungeon –

 The Lightning Fast Dungeon Crawling Card Game Great for both Kids and Adults
Difficulty – 2/10
Ages – 8+
Players – 2-5
Length – 5-30 min.
I really appreciate when a game designer can pull off a card game that lasts only a few minutes. This dungeon crawler simulator lasts as little as 5 minutes. That's amazing! I'm fascinated at the short length so much because it makes for a great game to teach new players.
Have you ever learned a new game that lasts an hour and realize you messed up your strategy just 10 minutes into the game. UGH! With 5-Minute Dungeon you can teach players the rules and play a practice round. Not much time lost at all.
Along with the quick play through of the game, it also has great art and is getting really amazing reviews from it's fans. Making this the perfect gateway card game that is easy to teach for all levels of players.
35. Munchkin Deluxe – A "Take That" Card Game that Players Enjoy Showing their New-to-Gaming Friends

Difficulty – 3/10
Ages – 10+
Players – 3-6
Length –  60 – 120 min.
Munchkin can get pretty brutal when played with the wrong crowd. I was taught this game by people I didn't know at a convention and one of the players left the game 1/2 way through. Yikes!
I almost didn't include it in the list because my experience with it was so poor. But I had so many people recommend Munchkin as a great gateway card game that I felt I needed to add it here. Maybe my experience was an unlucky one.
(Also Listen/Watch: The basics of board game manufacturing (printing) in this video chat with Chris Amburn)
36. Sheriff of Nottingham –  An Easy to Learn, Gateway Bluffing Game with a Fun Fantasy Theme
Difficulty – 3/10
Ages – 13+
Players – 3-5
Length – 60 min.
One Thanksgiving I took 5 tabletop games to my grandma's house. My plan was to show off all of these games to my family and to enjoy our long break together. The reality was we all enjoyed Sheriff of Nottingham so much that it was pretty much the only game we played all break.
It is such a fun bluffing game that my cousins and brother enjoyed with me as well. We liked trying to smuggle our contraband past the sheriff in attempt to score an astronomical amount of points.
After the Thanksgiving weekend was over, I realized that my friend had actually been a big part of publishing this award winning bluffing game. So congrats to Scott for helping bring this awesome game to life!
(Scott also hosted a talk awhile back for game designers looking to pitch their game to publishers. You can find his helpful advice here if interested or know a game designer that would be!)
What are Your Favorite Gateway Card and Board Games that You Like to Teach New Players?
Now that you know many of my favorite gateway games to show off to my family and friends. I'm curious to know what your favorites are. Or maybe what was the board game that got you interested in the hobby?
Let us know in the comments section below!
Thanks for reading and if you have ever thought about making your own tabletop game, then you came to the right place…
Check out these articles to help get you started making your game:
Take the first step by making a prototype
You can use these popular pieces to help create your game
Or see how to print cards for games at your own home