Card drafting games are one of my top 5 favorites of the 20 board game types.
I have played a lot of games like this over my lifetime and want to share with you my favorite and most played.
Let's start off the list with a good family fun card drafting game that everyone can enjoy.
1. Oceanos – A Great Card Drafting Game for the Family
Difficulty – 2/5
Ages – 8+
Players – 2-5
Length – 30-45 min.
My Experience:
My family and I discovered Oceanos at Gencon 2016. It was a really fun family game.
Each player is building (drafting) their own submarine to explore the seas.
This would be a great "first drafting" game.
I would have loved this game as a kid because it has a theme that is fun. And it also has many different ways to upgrade your submarine which encourages creativity.
Oceanos is my pick for best of the card drafting games for kids.
2. Treasure Hunter – My Family's Favorite Card Drafting Game
Difficulty – 2/5
Ages – 8+
Players – 2-6
Length – 40 min.
My Experience:
Treasure Hunter was my family's most played game of 2016. Several of us still rank it as our favorite game right now.
What makes Treasure Hunter one of the best card drafting games is that it is VERY simple to play.
"I like this game because you don't have-ta-think." – Memaw.
It was really funny when my grandma said this because my brother and I were in the process of thinking VERY hard about what card to draft next. And not only what card to draft for that turn, but what card we would want to take out of the pack when it came back to us.
So that is what makes this drafting card game so great. It can please both casual and competitive gamers alike (like most of the gateway games in this list).
Interesting fact – Memaw's favorite strategy is drafting a lot of dogs (to keep the goblins from stealing your treasure). This makes the games interesting with her because everyone else either ends up with no dogs or they have to pick them very early.
We have played this game about 30 times now and we all still love it which is why it is our pick for best drafting card game for families.
(Does Your Family Enjoy Being Detectives? Check out these awesome games for the best sleuths in town)
3. Sushi Go! – A Quick to Play Card Game that is Great for Players New to Drafting
Difficulty – 1/5
Ages – 8+
Players – 2-5
Length – 15 min.
My Experience:
If you like fun and quick card drafting games, then Sushi Go! is my suggestion to you.
This is one of my gaming groups favorite "filler games". When we are waiting for that last person to show up. Or wanting to play something while someone grabs a bite to eat. Then we fill in the time with this game.
It is a really fun game for how quick the rounds go. And the theme is really fun and entertaining. But then again sushi is my food of choice when I have the money.
My favorite card is the "wasabi" card because iy makes your next piece of nigiri "taste better" (score more points). So good!
(Related – Ever thought about making a board game? Get the answers to many questions new board game designers have here.)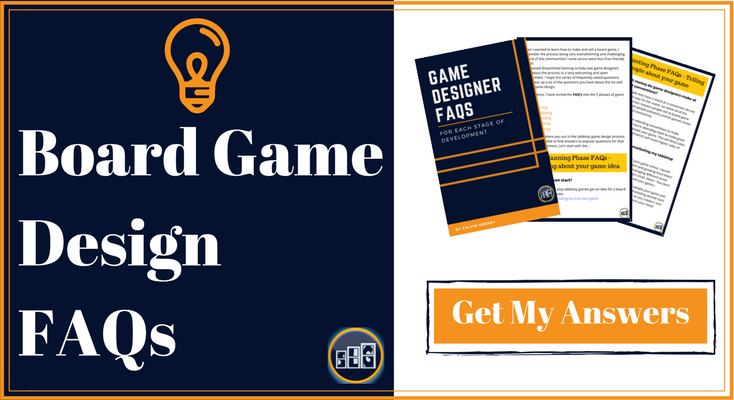 4. Seasons – One of My Favorite Board Games that Features Card Drafting
Difficulty – 3/5
Ages – 14+
Players – 2-4
Length – 60 min.
My Experience:
Seasons starts off the game with drafting. Though the game is not centered around the drafting mechanic. But I do love this game and considerate it one of my favorite games I've ever played.
Seasons also has a lot of resource management mixed with some tough choices on what order you should play out your cards.
Learning the game was a little bit harder and longer than I would have imagined. But I didn't have anyone teaching me and I am kind of a slow learner when it comes to reading through a rulebook.
If this video tutorial was around when I was learning the game then it would have been much easier. And I would have been much happier too.
I really enjoyed the theme of the game and the art is some of my favorite.
The game has a lot of depth and replayability which makes me want to get many more games in of Seasons. Now I just need to find some more players willing to learn and play.
I have taught the game to about 10 different people but only 2 or 3 liked it enough to play multiple times. I'm not exactly sure why but I would guess because the game is a little harder to learn than the average game my friends and families play. However it is still one of my favorites and just writing this makes me want to take it to game night tonight.
Just remember that the games main focus is not card drafting. I don't want you to be disappointed in that. But if you like resource management with card drafting then I think you will love Seasons.
5. Food Fight – An Enjoyable Card Drafting Game that is not for Everyone
Difficulty – 2/5
Ages – 13+
Players – 2-6
Length – 30 min.
My Experience:
I have a gaming group that introduced me to Food Fight. It was everyone's first time playing the game and everyone but me HATED it.
I don't know if hate is the right word but the groups overall view of the game was that they didn't like it.
However, I liked it a lot! I liked it so much that I went and bought the app for the game. And I played the app everywhere I went for several months. Heck, I still play a game now and then on the app and sometimes I can even find someone to play with me.
But even just experimenting new strategies against the computer has been fun for me. I like trying to find all of the interesting card combos and seeing how well (or poorly) they work.
Summary – While I really liked this game, my gaming group did not.
So If you want to just try out the game then I would suggest getting the app (it's cheaper) and giving it a test.
I personally would like to find a group that does like the game so I can play the physical version again. And maybe one day I will.

(Have you ever thought about making a game? Take the first step and make your own prototype today)
6. 7 Wonders – The First Drafting Game I Played (Spoiler – It was Awesome!)
Difficulty – 3/5
Ages – 10+
Players – 2-7
Length – 30 min.
My Experience:
This was my first board game to play that's main mechanic was card drafting. When I first played it I was immediately hooked.
I had drafted in trading card games before. But I had never played a board game that was made only to draft.
7 Wonders is a Classic and one that I would recommend to competitive card game players.
The theme is awesome and I actually feel like I'm creating one of the 7 wonders of the world when I play.
It plays best with about 5 people though you can play with 2-7. If you want a 2 player drafting game then my mom says 7 Wonders Duel is really fun.
She played it at Gen Con 2016 and really enjoyed it. We were going to play together but every time we went to get a demo they were busy with a waiting line.
Summary – 7 Wonders is my first ever card drafting game that had drafting as the main mechanic. It is still one of my favorites but if you want to play a 2 player drafting game then check out 7 Wonders Duel (my mom's suggestion).

(Also Check Out – An Exciting Board Game List for 2 Players)
7. Epic – My Favorite Competitive Card Game to Play with My Brother
Difficulty – 3.5/5
Ages – 13+
Players – 2-4
Length – 20 min.
My Experience:
Epic is my brother and my new favorite card game.
You can play the card game in several different modes (constructed, draft, limited). But our favorite mode by far has been the "dark draft" mode where you and your opponent draw 5 random cards, pick 1 and pass 4. Then you pick 2 out of the remaining 4 and discard the last 2 face down. Do this until you each have a 30 card deck. Then play!
We have had SO much fun with this game.
Here is an example of the amount of fun we have had playing this awesome card game.
During our last 3 week vacation we played a best of 5 series every day for 14 days straight. We called it our very own "Epic World Championship". It was just the two of us so one of us was bound to win!
I remember at one point we were tied something like 7 series each. And not only were our series tied but our game counts were tied at something like 28 games each. The first 13 days of our "Epic World Championship" was just to see who went first on the final day. Our best 4 out of 7 world series.
I ended up winning the back and forth 13 day grind. So I got to go first in the final. Drew actually started off 2-0 on my in the finals before I went on a 4 game win streak to win the 14th and final series of our Epic World Championship.
The funniest part about the entire tournament was that Drew had to eat all 10 colors of jelly beans from the Beanboozled game. At the same time!
We both had a blast playing the series and our entire family got to laugh and have fun watching Drew eat a handful of jellybeans ranging from "strawberry banana smoothie" flavor to "canned dog food."
This is also the first time in years I have seriously considered getting back into a competitive card game which is exciting.
Summary – This is Drew (my brother) and my favorite game right now. Our favorite game mode is the "dark draft" mode. I strongly suggest this game to any competitive card game player. Though it's also fun for casual players as well.

What is Your Favorite Card Drafting Game?
I enjoy playing new card games as well.
If you have a favorite card drafting game then let me know in the comments below and tell others why they should play it.
Want to see more board game lists now, then check out:
8 Games to play with your grandma
7 of my favorite bluffing card games
5 easy to teach party games